Shopping Cart
Your Cart is Empty
There was an error with PayPal
Click here to try again
Thank you for your business!
You should be receiving an order confirmation from Paypal shortly.
Exit Shopping Cart
Crystalight Energy Healing
"Smile! It's Your Time to Shine!"
| | |
| --- | --- |
| Posted on March 16, 2018 at 10:05 PM | |
Depression, we all have heard about or experienced it at some time in our life. Fortunately, depression has 'come out of the closet' these days and we are having more conversations about this debilitating disorder and recognising its affect on the quality of life. This subject is close to my heart, as I worked with young people suffering with this disorder for many years and it has also touched members of my family, including myself.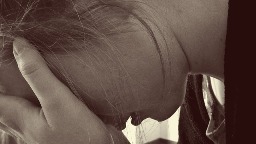 Our mind has a powerful influence upon our lives, when a pattern of negative talk sets in, it feels like it takes control, replaying the same story, the same dark narrative over and over in our mind. After some time you may feel you can't get out of that mental haze, it's more than saddness, you are trapped inside your own head. The more we understand these patterns of thought and how important it is to rewrite our story, the closer we get to opening a fresh perspective of ourselves and our life.
An important step in the direction of change is 'Disrupting the Old Patterns', a process of stepping out of the old narrative, interrupting the cycle and replacing it with a new positive one. Resetting our mindset is healthy; it refreshes our perspective and aligns our future with the reality of what is actually happening today.
We tend to set high expectations of how our life will look, what we should achieve as the years pass us by and sometimes we can be so determined to achieve this, nothing will stop that thought pattern, we resist the need for resetting our view forward and this puts our mind in a loop. We only see our failure to achieve our goals and we become self-destructive, replaying the same old story over and over, trying to find a way out.
Being passionate about what we want in life sets up a 'relationship with our future', a strong bond that we hold close and tight. While it is great to have a goal, a picture of how we would like our ideal world to be, we also must be flexible and open to the reality of how life actually is at any given time so we don't hold onto disappointment should things end up differently.
We are a vast flow of energy that is ever changing; trying to adapt to our environment... this is Life.
We need to shift, to transform and evolve in order to grow. What keeps us in a negative space is our mindset. We don't want to let go of the 'relationship we have with what we thought life could be'. A bond that we have so deeply immersed ourselves in, invested so much time and energy in. This is fundamentally why it is so hard to immerge from the dark cloud of Depression.
Most of us strive for healthy, loving relationships with other people; it's the same with our mindset;
Depression is a relationship with our thoughts that we do not want to break up with, albeit a destructive one. Once we replace it with a new and positive connection of thought, we can begin a new relationship that we can nurture and grow with.
When these stress-induced patterns are well formed and the negativity builds so intensely that we can't cope anymore, we might suddenly "break-up" with them, releasing the mind blocks in an explosion of emotion. Rather than continuing to focus on the inside, we spontaneously release emotions attached to the mindset and focus on the outside, bursting out of the cloud. The bond then is forced to "break-down", this is where a "Mental Break-down" or "Nervous Break-down" may manifest itself.
Helplessness can be changed around by creating new experiences and doing more of what we love to do. There are many different ways to disrupt the depression cycle, resetting these destructive patterns by disrupting the cycle to start a new is one way that can help.
It is more beneficial to recognise these problems before they get to breaking point; to make gentle shifts in thinking and proactively altering our lives to move in a more positive and productive direction as we recognise them taking a negative turn. Crystalight Energy Healing sessions can help to initiate these changes.
I had a client share with me one day after her appointment, that the sound of the singing bowl gave her "mind some time to rest", she "couldn't think of anything" at that moment in time. She recognised how important it is to allow space for deep relaxation, to switch off, so new directions can be set and healing can take place on all levels. 
Book your appointment and begin resetting your future! 
 

Categories: None

0

/